The Charles W. Medley
Distilling Company
Owensboro, Kentucky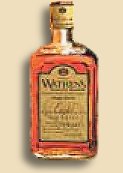 T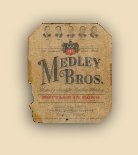 his morning we visited the Charles W. Medley distillery in Owensboro. We didn't have any trouble finding it, using the directions Charles himself had given us over the phone. And our experience with Old Crow and Old Taylor had given us some idea of what to expect when we got there. Actually, the Charles Medley Distillery is nowhere near as run down or dirty. It never really was "abandoned", just allowed to go silent.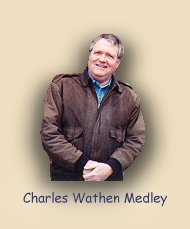 The Medley family have been part of Kentucky bourbonmaking for generations. When combined with the Wathen family (which, indeed, they have been several times) they go back even further. Although the Reverend Elijah Craig is commonly credited with having produced the first bourbon whiskey at his fulling mill in Lebanon in 1789, Henry Hudson Wathen was known to have been operating a distillery in the same town a year earlier. The Wathens later acquired the Old Grand Dad label and produced that bourbon for some time. The Medleys were just as important in the western part of the Bourbon area. At one point, they owned and operated three distilleries all in a row along the western side of Owensboro. The middle one of these is the current Charles Medley site.
We meet Charles Medley in his office, where the tall fellow with the silver hair of a middle-aged statesman and the impish smile and bright eyes of a young kid shows us another view of today's bourbon man. From a large family of brothers and sisters, all of whom have had a shared interest in this small but inactive whiskey empire, Charles, along with his son Sam, have managed to bring at least part of it back to life and actually release a product.
A very good product, as a matter of fact. Charles bottles his Wathen's Single-Barrel Bourbon himself, hand-signing each label and carefully packing the cases. He takes us on a long, rambling walk through the cold remains of the distillery rooms.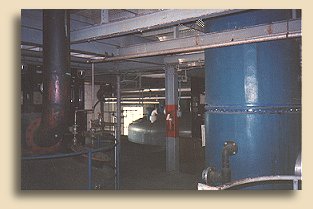 It's quite eerie seeing the beer still, the doubler, the mash cookers and all, just fading silently into the rust and gloom.
Excitedly, he talks almost as if the equipment were still in use, as if he really did personally run the still, and as if he really did replace the original stainless steel doubler with the current all-copper one, because that's how you make better whiskey. And as if he really did make the bourbon that he is bottling. And that's because it's true; he really did do those things.
But that was years ago, when Glenmore (the large distillery on the other side of Owensboro) owned and operated the place, or at least purchased the whiskey made here.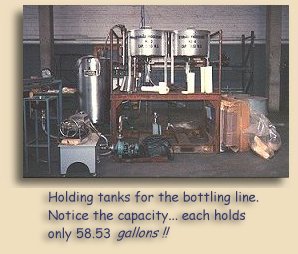 Charles was the master distiller for them then (in fact, except for the years between 1991 and 1996, a Medley has been a master distiller somewhere continuously since 1812!), and his work would originally have been destined to become Ezra Brooks or Yellowstone, or Kentucky Tavern, or sold by the barrel to private individuals. Charles' whiskey got as far as into the barrels, and then Glenmore was purchased by United Distillers, or maybe it was just before that, or maybe it was right before the stock was all bought by Barton Brands. Or was it only the facilities that Barton took over? It's all so confusing, and Charles covers it all so thoroughly. And at such a rapid, rambling, and non-stop pace.
Anyway, as best as we can understand it, when Barton purchased the Glenmore property, it also purchased Glenmore's brands. But it didn't purchase the existing stock. So the whiskey now found in bottles of Yellowstone, Kentucky Tavern, or Ezra Brooks isn't the whiskey that was originally made to go in those bottles – it's whiskey that Barton Brands made (and which would have ended up as Very Old Barton, or Colonel Lee, or Kentucky Gentleman). Somehow, Charles obtained possession of some of the old Glenmore stock (which he'd made himself, you recall) and this is what he's now bottling as Wathen's Bourbon.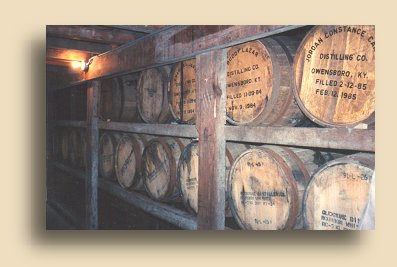 The bottles of Wathen's now available are probably the last that will actually come from here, though. Charles explains that he's negotiating with a company in St. Louis to have the barrels shipped to them for bottling and distribution. That's because the promotional work Charles and Sam have been doing is beginning to pay off and demand has increased beyond their capacity to fill bottles at the current plant. What's really exciting is that it may not be long before this equipment is back to distilling new whiskey again.
This was certainly a special visit for us. We had discovered Wathen's Bourbon as part of our quest to ensure that there be no American whiskey we haven't tasted, and immediately (and jointly) declared it to be one of our absolute favorites. That it also represents the rebirth of an historic distillery and is the lone example of bourbon produced in the once-major whiskey area of Owensboro made it even more attractive. The challenge of locating and contacting the owner/distiller and arranging a visit made it truly fascinating. And even if all that weren't already true, five minutes with Charles Medley certainly would have made it so. Of course our visits to distilleries and the Kentucky Bourbon Festival have given us the chance to speak with other important figures in the world of American whiskey. But we always talked with them about whiskey, usually their own.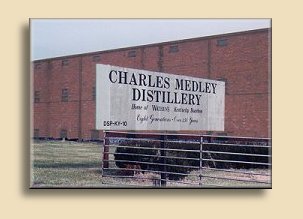 Charles allows us (insists, actually) to see many other sides of himself, some of which have nothing at all to do with Wathen's Bourbon. He seats us in a sparsely-furnished display room and spends several minutes setting up a slide projector. After hurrying thorough some pictures of the opening of his minuscule bottling line, close-ups of hand-labeling, and a few quick shots of the distillery, he gets to what he really wants to show us... pictures of his recent trip to the Fiji Islands. Both Charles and his son Sam are avid scuba divers and they took a trip designed especially for scuba divers. There were world-class, award-winning professional photographers (also divers) on the trip and Charles has some really beautiful underwater photos to show. But his real pride, and it seems like the high point of the trip for him, was the opportunity to attend a wedding on the island. The detail with which he describes the islanders and the ways their ancient culture has mingled and blended with "western" life is extraordinary. He shows more pictures of the wedding than of the whole rest of the trip. Charles seems to have a deep appreciation for cultural differences and a desire to extend that feeling to others. The quality of his narrative would have been quite acceptable in a Discovery Channel or PBS documentary. And we can easily see that he'd had the time of his life.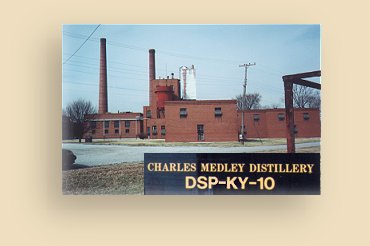 The Medleys have lived for generations in Owensboro, and Charles is also very keen on his town and its history. He knows a lot about it (heck, the Medleys and the Wathens are a lot about it), and he's very proud of it. After turning down lunch offers from at least two phone callers during the slide show, he suggests we all go to lunch at a favorite place of his, the Moonlite Bar-B-Q Inn.
So we all take off, Charles in his car and us in ours. Charles drives the way he talks – every which way and back, changing direction in the middle of the road, making left turns from the right lane. Following him, we feel like we're performing a scene from "It's a Mad, Mad, Mad, Mad World". But we manage to get to the restaurant without a collision, and what a place that is!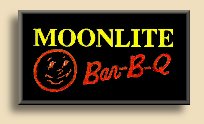 The Moonlite Bar-B-Q Inn was started by the Bosley family in Owensboro, over 35 years ago. It was then a thirty-seat restaurant and it served Kentucky barbecue. Over the years, the building has spread out in a rambling fashion as room after room has been added on, until it now seats over 300. It still serves Kentucky barbecue, but now it serves it on a much grander scale. In fact, via mail order, people the world over can enjoy Kentucky barbecue from the Moonlite. The feature attraction is the enormous buffet, with both sliced and shredded versions of barbecued beef, pork, and mutton. We'd never eaten mutton before (barbecued or any other way). Linda thinks it a bit too strong, but I like it a lot – at least in a barbecue. Mutton is adult sheep, and is as different from lamb as beef is from veal. You don't find it everywhere, but you find it here.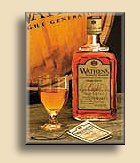 While we stuff ourselves silly, Charles tells us stories of his travels to Japan promoting Wathen's. He talks about people he works with and goes to dinner with, without any real emphasis on what their social position might be. And then later, as he gets further into his story, you begin to realize that he's talking about ambassadors and senators and ministers of governments and such. Or maybe he's talking about the waiter, or the stock clerk. It doesn't seem to make any difference to Charles – he can find something fascinating about anyone. We kind of think the most fascinating of all, though, is Charles W. Medley himself.
We leave from the Moonlite Bar-B-Q Inn and head home, crossing the Ohio river at Owensboro into Indiana and driving north and east to Louisville, then crossing the river again back into Kentucky. Along the way we stop at several liquor stores hunting for rare items. We find some, too. At one we discover a bottle of Mellow Mash, a bourbon made by Yellowstone (Glenmore? United?). Mellow Mash was never re-released, so it was the original product (Charles might have made that whiskey, too). And we find several examples of Old Taylor made by National Distillers gathering dust on the shelves. Well, they gather dust no more.
We arrive home this evening at around 8:00, to a cheering four-cat welcoming committee who mostly want to know if they can go outside now.
Update: June, 2007 -- The Beat Goes On...
Sam Wathens recently wrote to tell us how the brand is progressing, and to re-introduce us to their newly-relaunched web page (www.wathens.com). Sam and his father are now working with a new national distributor (the Frank-Lin Company of San Jose, CA) as part of renewed national market penetration efforts. Currently they are concentrating on making Wathen's Kentucky Bourbon more readily available in Southern California and Colorado and, although it's a daunting task, they're having some great success with that. More regions will follow.